There are telltale moments in every F1 driver's career where things either begin to click into place or they start to unravel. In recent memory, think of Daniil Kvyat's desperate drive at his home Grand Prix in which he collided with Sebastian Vettel and was punished by Red Bull with a demotion to Toro Rosso and replaced by Max Verstappen.
Conversely, think Alex Albon re-announcing himself as a ferociously competitive driver with a standout performance in Belgium last year. Logan Sargeant, though, is a rarer commodity – a driver whose performances both fall and rise, often in the same weekend.
Behind the scenes with Logan Sargeant: Williams' rookie on returning to Austin and his targets for the rest of 2023
At the beginning of the season, the Florida-born racer made an immediate positive impact, qualifying right behind his more experienced team-mate Alex Albon and racing to an eye-catching 12th place at Sakhir. The next race, in Jeddah, was similarly solid and, though he qualified 20th, he started brightly, chased after his team-mate and hauled his way to 16th at the flag.
Better performances came in Austria (P13) and Britain, where he qualified 14th and finished a season-best 11th, but since the summer break Sargeant's progress appeared to stall as the pressure of matching his ever-improving team-mate and the need to perform well enough to secure a second season appeared to affect the 22-year-old.
He excelled in making Q3 for the first time at Zandvoort – the first American to qualify in the top 10 since Michael Andretti in 1993 – but then dumped his FW45 into the wall on his opening run of the final session and crashed out the following day in the race.
In Italy there were more positives as he got close to his first point but then suffering with tyre wear, thumped into Valtteri Bottas late on. He was slapped with a time penalty and dropped to 13th in the classification.
It was in Japan though that the real woes occurred. Sargeant crashed in Q1, started the race from last place and then, under pressure from Bottas after a Safety Car re-start he locked up, caused a collision and was hit with a penalty. Eventually he was forced to retire with floor damage.
READ MORE: Williams' Vowles says Lawson 'absolutely deserving' of a seat in F1 as he restates commitment to help 'quick' Sargeant
Coming at the end of a tough streak, the performance in Japan once again sparked debate about his future in the sport. However, Williams Team Principal James Vowles said that the team unequivocally want the American to succeed and stay with them into 2024.
"Logan has very clear targets of what he has to hit before the end of the season, and we are working with him, we want him to succeed and we want him in the car next year," he said.
"We will continue to work with Logan and invest in Logan, as we want him to succeed as the result of the journey he's on. He's on a journey with us at Williams Racing. We have a young driver programme that we will continue to invest in."
Vowles: Williams 'have a responsibility to give Logan Sargeant time to show his best'
Two weeks after Japan in Qatar, Vowles was again asked about the American's future and this time he was more expansive.
"[Logan] and I talk at least once a week, if not multiple times a week," he said. "The pace is there. That's the thing that we wouldn't be able to fix or repair – but what happens is, when it comes to crunch time, there are elements of inconsistency that creep in, and from that it goes into an accident sometimes.
"In Suzuka the lap he did was, line-on-line on the data with Alex, but obviously it's marred by the fact that the last corner, he had far too aggressive a throttle application and there was a significant crash as a result of it."
NEED TO KNOW: The most important facts, stats and trivia ahead of the 2023 United States Grand Prix
He added: "What we're working with him on is actually the progression up until that point. He dialled it from two seconds away from Alex to within a tenth in FP3 – in fact he was faster in FP3. And it's actually keeping that mindset all the way through that we're trying to do.
"We have – and I've said this publicly – a responsibility to invest in our rookie drivers. We've put him there, and we've given him nearly no testing mileage.
"I'm used to 30,000km, not 850km. But what we want to see is continued progress and now a focus on making sure we keep that consistency in there, which will then deliver results."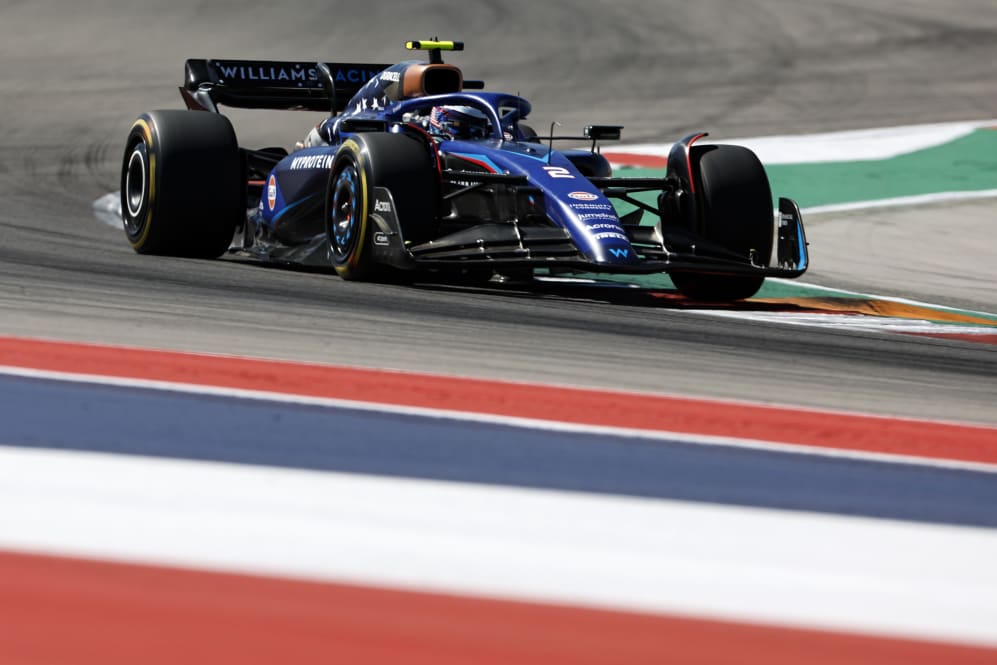 For Dave Robson, Williams Racing's head of vehicle performance the message is the same: the errors have clouded the view of Sargeant's progress.
"I think it kind of masked his steady performance, and [Suzuka] was actually going really well," he said. "It's a real shame but I think it is fair that the crashes since Zandvoort, have masked what has clearly been some steady improvement."
The American also received a welcome vote of confidence from his team-mate too. In Japan, Albon was asked if Sargeant deserved another season and the Thai driver was again sure of the American's ability.
READ MORE: The Guenther Steiner way – Drive To Survive's 'reality TV superstar' and the show's impact in the US
"I know Logan pretty well. I can see his performances," said Albon. "I do think he doesn't get the credit that he deserves.
"There is a lot of speed and talent within Logan. I think it's just been a little bit offset with a couple of mistakes that he's had. I think he just needs a bit more time and confidence and he'll get up there."
That speed and talent was briefly on show again in Qatar. Sargeant edged ahead of Albon in the weekend's sole practice session, running four hundredths of a second quicker than his team-mate and in qualifying he was less than a tenth off the Thai driver.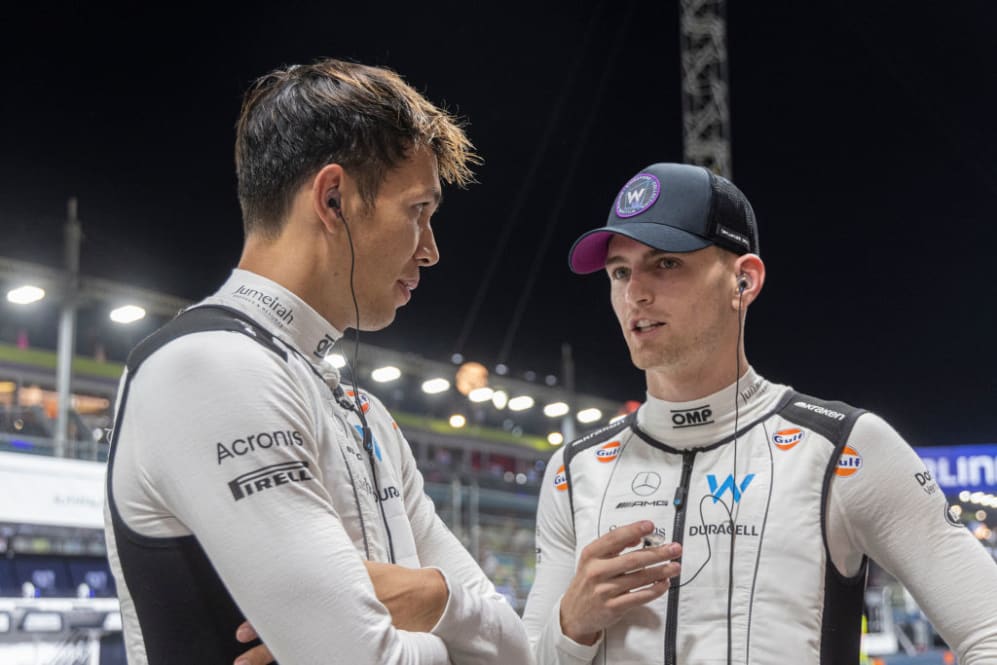 Once again, though, the weekend's race hurt him. Sargeant crashed out of the Sprint after just two laps and on Sunday, illness from earlier in the week and the punishing temperatures forced the US driver to retire after 40 laps.
Ahead of his home race the questions around Logan Sargeant remain unanswered. He has undoubtedly made progress, but is it enough, and could the expensive mistakes ultimately be more pricey than shattered carbon fibre and end up costing him his F1 career?
READ MORE: James Vowles admits Williams 'counting down the days' until arrival of Chief Technical Officer Pat Fry
For Sargeant, there's only one solution – to deliver.
"Until there's any decision made, all I'm doing is trying to do my best every single weekend, keep improving, and just try to be more consistent," he said. "All I can do is keep giving it everything I've got."