There were very mixed fortunes for the Alpine pair in Singapore on Sunday, with Pierre Gasly delivering a strong haul of points for the team with sixth at the flag, a position Esteban Ocon could have easily finished in himself had his gearbox not let go midway through the race.
Gasly had started the race outside the points, but climbed into the top 10 after a multi-lap duel with the Haas of Kevin Magnussen. Gasly did force his way past at one point but ran off track to do so, having to cede the position only to pressurise the Dane into a mistake a few laps later. From there, he climbed through the field, losing out to a recovering Max Verstappen late on to come home in sixth.
WATCH: One of F1's most nail-biting finishes? Relive the dramatic final few laps in Singapore
"I'm feeling very happy. I look at the ranking [ahead of me] and I know there was nothing more we could have done. We executed a very strong race, good start, good battles, some pretty intense battles, especially with Kevin [Magnussen], Fernando [Alonso] as well.
"I was always in the middle of the action, so it kept me quite entertained for a big part of the race and we came out on top of that battle in P6, right behind Max [Verstappen] so yeah, definitely a positive day."
It's been a difficult season for Alpine despite two podiums, with Aston Martin leapfrogging them in the pecking order and McLaren's mid-season improvement doing likewise. Having dropped down to sixth in the constructors' with the French team also struggling with reliability, Gasly remained confident that they are heading in the right direction.
READ MORE: Norris thanks 'very generous' Sainz for DRS aid as he holds off both Mercedes to finish second in Singapore
"Singapore was important to confirm that the package is working and delivering some good potential, I think it was definitely the case. P6 is good and hopefully we can build on this and fight for similar or better positions next weekend [in Suzuka]."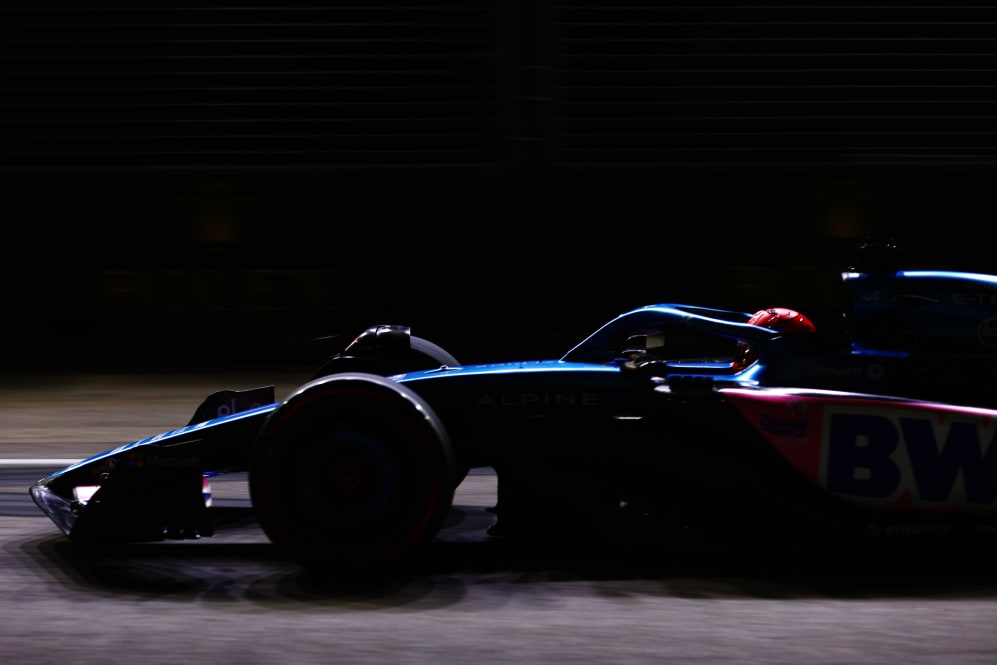 As for Ocon, he has been on the receiving end of many of those reliability woes – failing to see the chequered flag four times in the last six race weekends. His birthday race was no different, as the Frenchman pulled over when running sixth himself with gearbox issues.
"I'm obviously very disappointed. These things happen in motorsport but today we broke the gearbox, we were running in a very strong position, we did everything right until then. We were holding onto Red Bull cars and passing them on track, fighting with Fernando [Alonso], fighting with Kevin [Magnussen] at the start.
"We've gained positions and it was amazing and we should be proud of that. Unfortunately, yes, not the best birthday today but we'll come back stronger next week and we have a car that is performing so we should be proud of that."
READ MORE: Verstappen says Red Bull were 'unlucky' in Singapore Grand Prix as historic winning streaks come to an end