James Vowles only started work as Williams Team Principal in March, but according to the team's Head of Vehicle Performance, Dave Robson, he has already created a whole "new" and "refreshed" atmosphere at the Grove outfit.
After finishing at the bottom of the standings in 2022, Williams made the decision to part ways with Team Principal Jost Capito – along with Technical Director FX Demaison – with Vowles later announced as his replacement.
HALF TERM REPORT: Williams – Can they continue their 2023 progress after some encouraging signs?
Vowles came from Mercedes where he had been a part of eight world championship victories serving as their Strategy Director. He had also worked in engineering and strategy roles for the 2009 world champions Brawn GP, as well as Honda and BAR.
And speaking in Hungary last month, Robson – who has been at Williams since 2015 – was asked about Vowles' impact on the team since coming onboard. He responded: "James has brought a wealth of experience and knowledge.
"And also, I think, a whole new approach which is really starting to spread around the factory. I think that's probably gone hand in hand with Alex [Albon] maturing and becoming quite calm and consistent, level-headed and James brings something similar.
"He obviously also brings clear knowledge of, as we talked about, what Andrew [Shovlin] and his colleagues have got at MGP. And so, it really feels like we've now got a clear plan for the next few years.
"That's very much rooted in recent top-level experience, and now we're just going to put that into action. But in the short term, yeah, the whole atmosphere is new, and it's refreshed.
READ MORE: Robson highlights areas 'very skilful' Albon has improved upon this season
"It's helped by some of the on-track results, but I think that whole thing is a little bit chicken and egg, and James has definitely played his part in that."
Sat next to Robson was Mercedes' Engineering Director Andrew Shovlin, who up until this season, had worked with Vowles throughout his entire 21-year stint in Formula 1. And he also gave insight into what it was like working with Williams leader.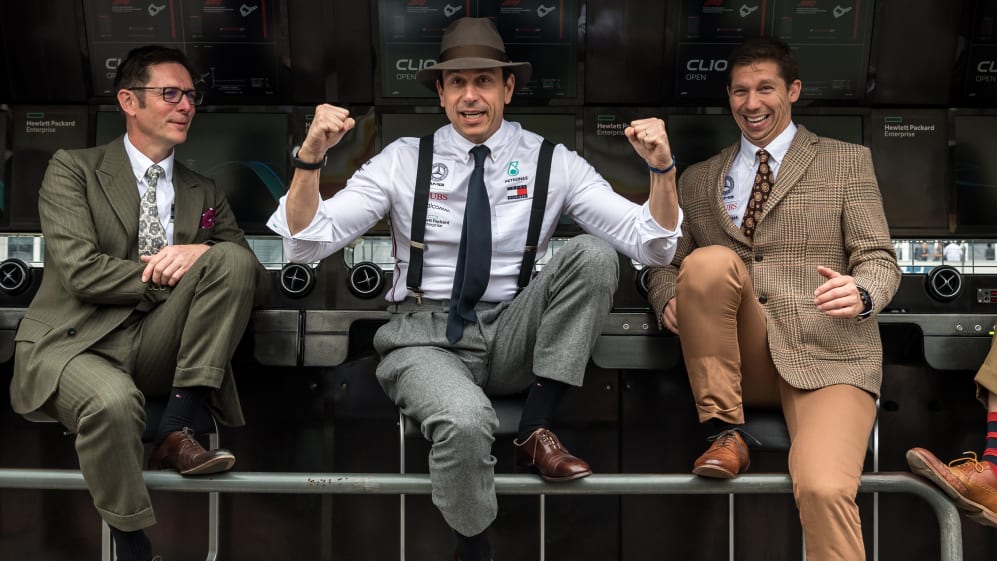 "All my good memories from races… I was sat next to James on the pit wall for 20 years or whatever it was," said Shovlin. "He's left us with a really impressive strategy group. So, Rosie [Wait] is running that now and that's working very well.
BEYOND THE GRID: James Vowles on his time as Williams Team Principal, Alex Albon, Lewis Hamilton and much more
"But partly because James was trying to put the group in place that could follow him. But his ambitions were always more than just doing the strategy.
"But it's great to see him enjoying the role at Williams and having a positive effect there because we knew that he would be a loss to our team. But yeah, nice that he's enjoying success."