With just two weeks and two Grands Prix until the summer break, Formula 1 finds itself entering the time of year simultaneously loved and hated by the F1 fan: Silly Season. As much born of fantastical hope as realistic expectation, it's the closest thing our sport has to a transfer window.
But in 2023, Silly Season started early with the news last week that Daniel Ricciardo is returning to a race seat with AlphaTauri.
READ MORE: Ricciardo to replace De Vries at AlphaTauri from the Hungarian Grand Prix
His return to a Formula 1 seat was a seeming inevitability from the moment he signed on with Red Bull Racing as a reserve driver, but the manner in which he finds himself back at the top table is, nevertheless, something of a surprise.
Because this isn't the top line drive for which he was believed to be waiting. He'd turned down the advances of teams at the rear of the field when they offered him a lifeline at the end of last season. Teams which today, find themselves with a clear competitive advantage over the one he's now joining.
Talk from Red Bull this season has been of a driver who needed rebuilding, one the team barely recognised as the man who had left them for pastures new just four short seasons earlier.
Yet with time and support, the spark returned and with it the desire to drive and, ultimately, to race. His times on the simulator impressed. His times at testing wowed.
Daniel Ricciardo returns to F1 with AlphaTauri
And so the decision was made to put him back into Formula 1. But the AlphaTauri AT04 is not the Red Bull RB19. For while the Australian has impressed in the best car of the field, he will be armed for the remainder of the season with a car which, at present, is arguably the weakest in Formula 1. A car which is a known handful. A car which he has not driven.
The timing should come as no shock to anyone who has watched how the Red Bull programme has operated over the past 20 years. And it would be impossible to view the events of recent weeks outside the spectre of the dip in competitiveness of Sergio Perez. 
ANALYSIS: How Ricciardo got a second chance with stunning AlphaTauri return
Race driver performance is not inspired by positive reinforcement in the Helmut Marko school of hard knocks, but instead by ramping up the pressure. Thus has it ever been.
Ricciardo knows this only too well, his own debut coming at HRT alongside known Red Bull quantity Tonio Liuzzi in order to weigh up his ability and apply pressure to Toro Rosso's then struggling young charge Jaime Alguersuari.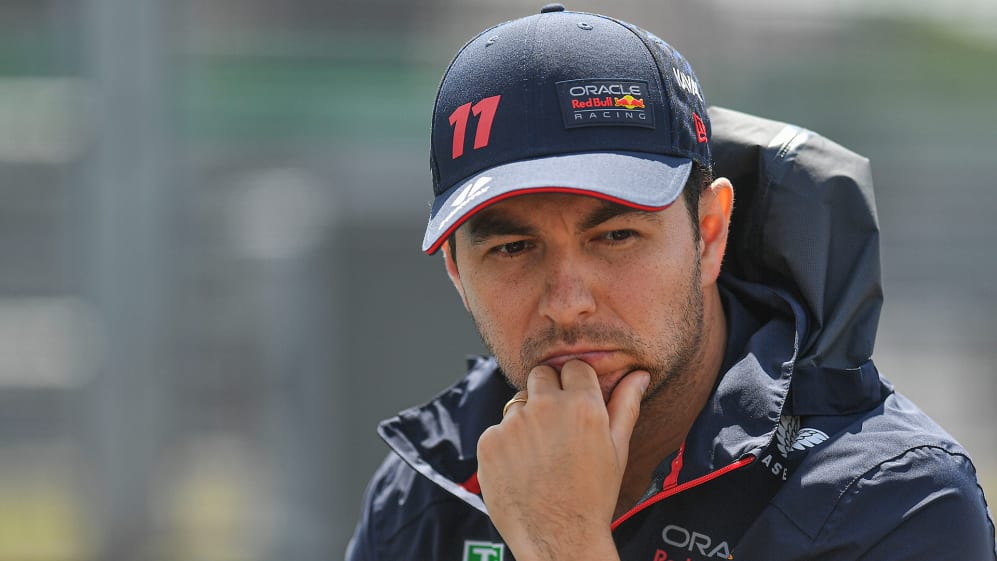 Ricciardo should thus be only too aware that his return to Formula 1 likely doesn't come with his own best interests solely at the heart of the decision making process. A strong Ricciardo at AlphaTauri will ramp up the pressure on an underperforming Sergio Perez at Red Bull.
Whether Marko and Christian Horner have any genuine desire to place the Australian back in the A team, perception is enough, and no matter how much Checo insists he isn't dwelling on these Machiavellian moves, he will not be able to help himself.
READ MORE: Ricciardo on his sensational F1 return, getting back to the 'old me' and what's possible with AlphaTauri
After all, Daniel Ricciardo holds a special place within the Red Bull family – and in particular within the setup which today revolves around Max Verstappen. The team has been searching for an adequate replacement ever since Ricciardo shocked the paddock by walking away.
And no matter who they have tried, from within the Red Bull family and outside, none have been able to form the same competitive yet brotherly partnership Verstappen and Ricciardo represented.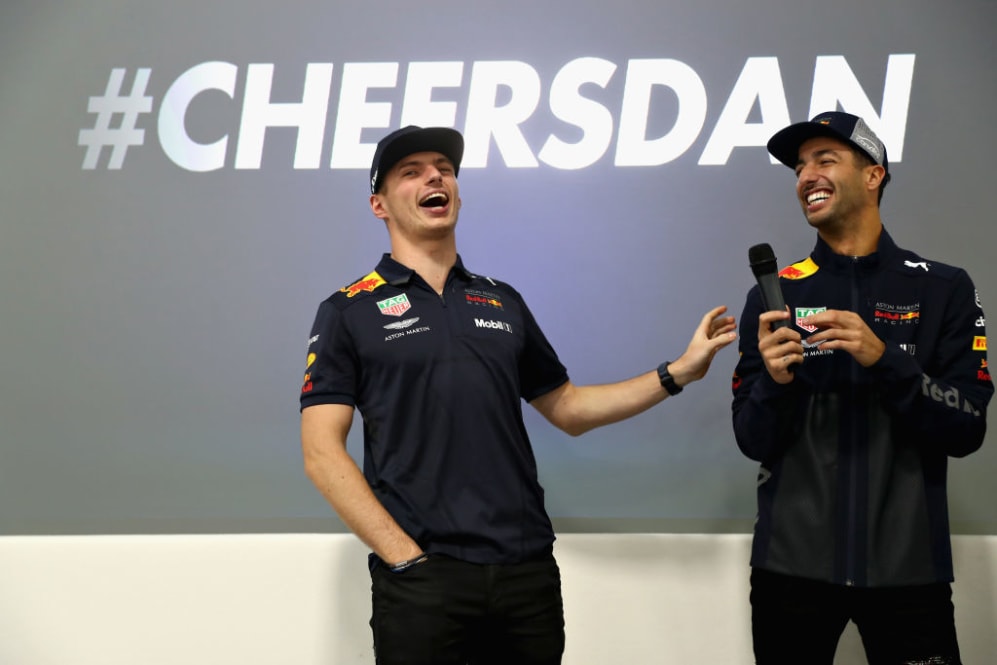 No driver has pushed Verstappen as close. No racer has been as respected by the now two-time champion. No partnership has shared in each other's successes with such apparently genuine joy.
Should this move bring the best out of Perez, he will likely get a stay of execution. Should it not, and should Ricciardo prove to be back to his best for the remainder of the year, there would be little shock in seeing Ricciardo return to Red Bull Racing in 2024 with Perez paid out of his deal.
BARRETTO: Ricciardo is falling back in love with F1 and is ready to go again – this is going to be fun to watch
But all of this rides on the driver in the #3 AlphaTauri. Which Daniel Ricciardo turns up in Hungary? Which one presents the alternative to Red Bull? The race winner who pushed Verstappen? Or the one left in pieces by his McLaren experience?
Again, and lest we forget, the car he's getting for the remainder of 2023 will likely prove even less competitive and even less compliant than the one he was forced to endure in 2022. How then, will he stack up against Yuki Tsunoda who, with the best will in the world, is not yet deemed as tough a competitor as Lando Norris?
Ricciardo's Return Interview – "I'm not scared of anything. I'm ready"
If Ricciardo fails to impress, Tsunoda's stock will no doubt rise but Ricciardo's will plummet and spiral towards the end of his Formula 1 career. The decision to rush back in to an uncompetitive car thus makes very little sense – unless viewed from the perspective that he is once again simply a pawn in Red Bull's never ending driver merry go round.
But none of this is particularly silly for Silly Season. It all feels quite tame and easily imaginable.
READ MORE: Behind the scenes with Logan Sargeant – Williams' rookie on racing at Silverstone, and what makes F1 different
It's the fallout which should interest us the most. Liam Lawson would appear clear favourite for the AlphaTauri seat alongside Tsunoda in 2024 regardless of what goes down with Ricciardo for the remainder of the year.
If Daniel moves to RBR next season, the AT seat is free for Lawson. If Ricciardo fails to impress, again, the seat would then also likely be free for Lawson.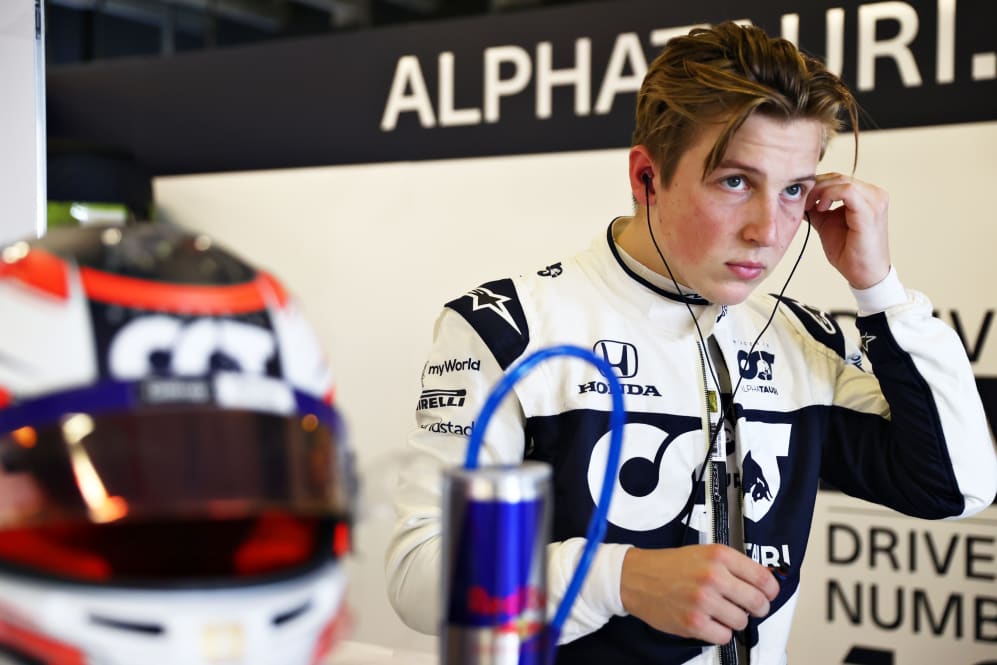 If Perez gets paid out of his Red Bull contract, many believe he'd walk away from Formula 1. Some have suggested he could find himself alongside his erstwhile team-mate Nico Hulkenberg at Haas.
But the hopeless romantic might envisage a scenario, albeit highly unlikely, where Aston Martin recognise the disparity between their drivers' points hauls, thank Lance Stroll for his work in setting up the team and allow him to disappear into the mountain snow where he is so happy, freeing up the possibility for a heroes return for Perez to 'team Silverstone'.
READ MORE: 5 storylines we're excited about ahead of the 2023 Hungarian Grand Prix
And after impressing in his Grand Prix debut for the team, and holding a close relationship with James Vowles from their time together at Mercedes, Nyck de Vries then turns down the myriad of offers in Formula E, the World Endurance Championship and Indycar to slot in alongside fellow Red Bull refugee Alex Albon at a rejuvenated Williams.
That's a bit more Silly Season, isn't it?
In all seriousness, it's great to see Daniel Ricciardo back in Formula 1. Where he ends up, however, is the most intriguing thing of all…