Red Bull team boss Christian Horner has backed Sergio Perez to overcome his recent qualifying woes and put the topic behind him at the upcoming Hungarian Grand Prix.
Perez has failed to reach Q3 in any of the previous five events, including Q1 exits in Monaco and in Britain last time out, leaving him with damage limitation exercises on race days.
READ MORE: 'I know where the problem is' – Perez says he has 'no doubts' he can turn around his season after tricky qualifying run
Having been just 14 points behind team mate Max Verstappen in the drivers' standings after the fifth round in Miami, Perez is now 99 adrift as the season approaches its halfway mark at the Hungaroring.
Asked about Perez's recent run, and what needs to change, Horner said: "He just needs to break it now. He'll do it in Budapest, I'm confident.
"The way he races… I mean, some of his moves in the race [at Silverstone], the one particularly on Carlos Sainz, was quite stunning into Stowe. If you look at his pace in the final stint, he was right there.
"It's frustrating for him that he's having to fight back all the time, but he's just got to sort his qualifying out on Saturday and as a team we'll do our best to support him on that.
POWER RANKINGS: Where do the drivers rank after an entertaining 2023 British Grand Prix?
"I think it's just one of those things. As in sport, all sport, 90% of it is in the head and I think he just needs a good run, and he'll find his momentum again."
After four one-two finishes across the first five races of the season, Red Bull have only scored a double podium on one occasion since – when Verstappen won and Perez finished third in Austria.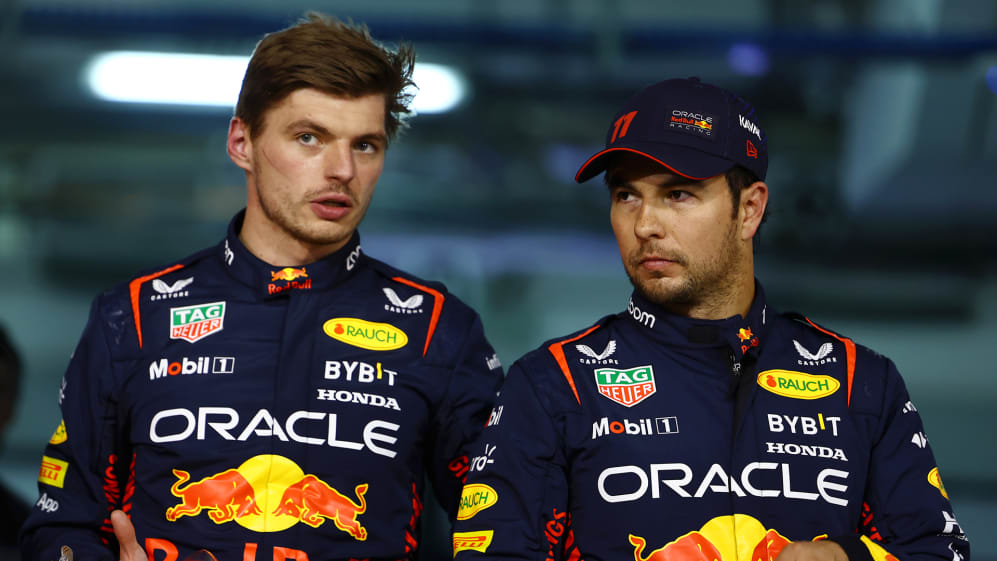 As such, Horner admitted: "You're always looking for perfection in this business. Of course, we're always trying to say, 'Where can we better?' In this instance, it's like, 'OK, where can we help Checo to achieve what he's doing on Sundays on Saturday?'."
But stressing that the whole team is behind Perez, he added: "I think he's the type of guy that just needs an arm around his shoulder. You work with him and that's what we're doing.
READ MORE: Horner praises 'extremely competitive' testing showing from Ricciardo ahead of AlphaTauri loan
"We're supporting him, we know he can do it, we know he'll get back there, and we're just trying to make sure it happens as quickly as possible."