The FIA has released the final classification of results for the Austrian Grand Prix after a string of retrospective penalties for track limit infringements were handed down. Carlos Sainz and Lewis Hamilton are two of the drivers to be demoted in the new standings, with Lando Norris elevated to fourth place while Fernando Alonso and George Russell also rise up in the results.
The new classification has been released after the FIA handed out penalties to eight drivers following the conclusion of the race at the Red Bull Ring, which was won by a dominant Max Verstappen, with Ferrari's Charles Leclerc and Red Bull's Sergio Perez coming home in second and third respectively.
Aston Martin had lodged a protest over the provisional classification shortly after the 71-lap encounter in Austria, where several other drivers had already been given penalties for track limits violations.
READ MORE: Stewards uphold Aston Martin's protest over Austrian GP results
An accompanying note from the stewards at the time explained that "having become aware of the existence of a number of deleted laps (due to exceeding track limits) that were drawn to our attention after the receipt of the protest" the panel "have requested Race Control to perform a reconciliation of all deleted laps with penalties applied".
Later on, the stewards subsequently upheld the protest from Aston Martin and said that additional penalties for exceeding track limits would be applied to the final classification.
That has now filtered through from the FIA with Sainz, Hamilton, Pierre Gasly, Alex Albon, Esteban Ocon, Logan Sargeant, Nyck de Vries and Yuki Tsunoda all being hit with further penalties.
The new results see Sainz drop from P4 to P6, with Norris elevated to P4 and Fernando Alonso to P5. Hamilton drops from P7 to P8, with his team mate George Russell elevated to P7.
EXPLAINED: Why did so many drivers get penalised for track limits in Austria?
Meanwhile, Gasly drops a place to P10, with Lance Stroll rising up to P9, and Ocon drops from P12 to P14. Albon and Sargeant keep their respective P11 and P13 finishes.
AlphaTauri's De Vries drops from P15 to P17, while his team mate Tsunoda falls from P18 to P19.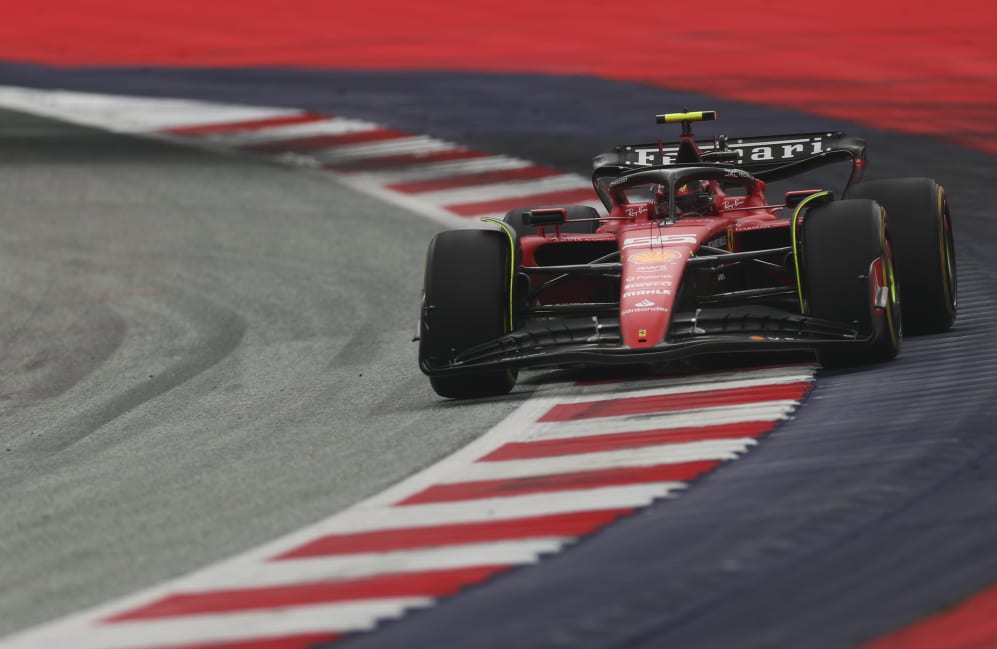 According to the stewards, the retrospective penalties have been applied as follows:
For four infringements, a five-second time penalty; for five infringements, a 10-second time penalty.

Then a "reset" has been allowed due to the excessive number of infringements. The counting of infringements restarts. After another four infringements, a five-second time penalty will apply; after five, a 10-second time penalty.
The stewards also added that they "very strongly recommend" that a solution be found to the track limits at the Spielberg circuit.
The penalties imposed after the race in full are as follows:
Carlos Sainz – 10-second time penalty
Lewis Hamilton – 10-second time penalty
Pierre Gasly – 10-second time penalty
Alex Albon – 10-second time penalty
Esteban Ocon – 5-second time penalty
Esteban Ocon – 10-second time penalty
Esteban Ocon – 5-second time penalty
Esteban Ocon – 10-second time penalty (30 seconds in total for Ocon)
Logan Sargeant – 10-second time penalty
Nyck de Vries – 10-second time penalty
Nyck de Vries – 5-second time penalty (15 seconds in total for De Vries)
Yuki Tsunoda – 5-second time penalty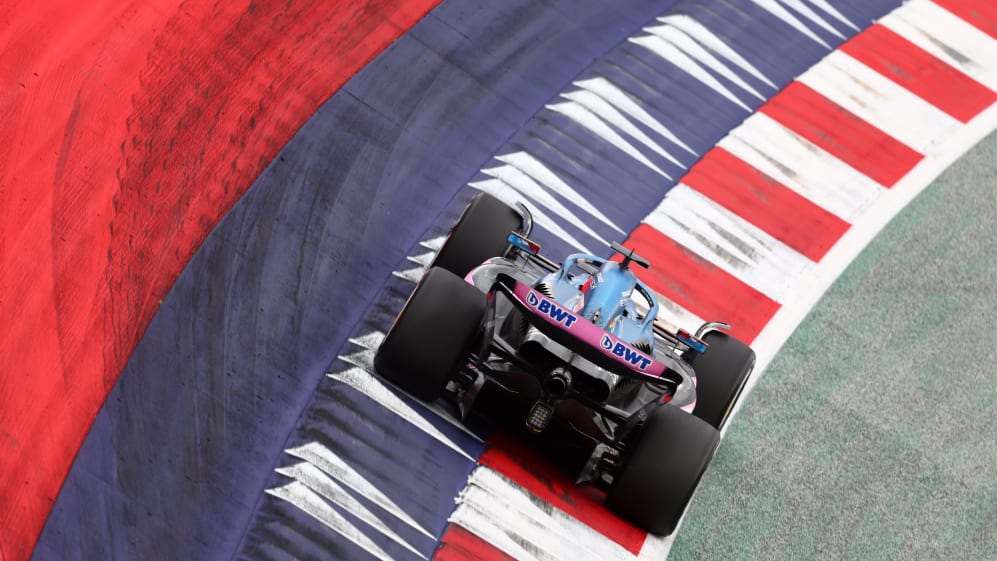 The Austrian Grand Prix results are now as follows:
Max Verstappen
Charles Leclerc
Sergio Perez
Lando Norris (up from P5)
Fernando Alonso (up from P6)
Carlos Sainz (demoted from P4)
George Russell (up from P8)
Lewis Hamilton (demoted from P7)
Lance Stroll (up from P10)
Pierre Gasly (demoted from P9)
Alex Albon (penalty, but no movement in position)
Zhou Guanyu (up from P14)
Logan Sargeant (penalty, but no movement in position)
Esteban Ocon (demoted from P12)
Valtteri Bottas (up from P16)
Oscar Piastri (up from P17)
Nyck de Vries (demoted from P15)
Kevin Magnussen (up from P19)
Yuki Tsunoda (demoted from P18)
DNF: Nico Hulkenberg