Honda putting pen to paper to become Aston Martin's works engine partner from 2026 completes a remarkable U-turn for the Japanese manufacturer, who just a few years ago decided to quit Formula 1 and divert resources elsewhere. So, what has sparked Honda's change of heart, and why have Aston Martin ended a long-standing relationship with Mercedes to jump ship?
Why did Honda choose to return now?
To understand why Honda are back, we must go back to the summer of 2020, when Honda began evaluating their place in F1 before announcing their exit a few months later. At the time, the world – both internally and externally – looked very different.
READ MORE: Honda to make full-scale F1 return in 2026 as they join forces with Aston Martin
The Covid-19 pandemic had piled the pressure on the automotive industry and Honda's senior management were finding it increasingly difficult to sanction nine-figure sums being spent on their Formula 1 project.
While success was coming at that point, it wasn't coming fast enough – and so they decided to call it quits at the end of the year.
However, Red Bull and Max Verstappen went on to pip Mercedes and Lewis Hamilton to the drivers' title in 2021, in arguably the most exciting championship battle ever, giving Honda the World Championship they'd craved since returning to F1 in 2015.
READ MORE: How Hamilton and Verstappen's battle evolved over the 2021 season
By then, the decision had been made though. It was too late to turn back – so they compromised by staying on as a technical partner, supplying their power unit – and intellectual property – to Red Bull for a fee but not actually gaining the public credit for it, as Red Bull ran the unit under the newly-formed Red Bull Powertrains division.
As the 2022 campaign began, it quickly became clear the Red Bull was the class of the field. It was also evident that Honda's power unit was top of the pile, too. Together, they won 17 of the 22 Grands Prix.
With a new CEO in Toshihiro Mibe now having had nearly a year in his new post, he could start introducing his strategy – and this included evaluating a full-scale return to F1.
It was an easier sell for the Honda board at this point. The world was recovering from Covid-19, Honda were doing well in F1 and that was good for the brand and, perhaps most importantly, F1's 2026 engine regulations were right up their street.
Among the changes, teams will be required to use 100% sustainable fuels and the deployment of electrical power will be tripled what is required now. Plus, the cost cap structure will be applied to power unit manufacturers, too, to control spending.
READ MORE: More efficient, less fuel, and carbon net zero – 7 things you need to know about the 2026 F1 engine regulations
"With this massive increase in the electrical power, the key to winning in the new F1 will be a compact, lightweight and high power motor with the high performance battery that is capable of swiftly handling high power output, as well as the energy management technology," says Honda Racing Corporation CEO Koji Watanabe. "We believe that the technology and know-how gained from this new challenge has the potential to be applied directly to our future mass production electric vehicles."
This sits perfectly with Honda's company goal of carbon neutrality by 2030 and ensuring there are budget efficiencies and synergies between the automotive and motorsport arms of the business.
And so Honda – who have long felt that competing in the top categories of motorsport is part of the company's DNA – piled back in.
Why did Honda choose Aston Martin?
Honda's preference was to ramp their involvement back up with Red Bull, who they have enjoyed – and continue to enjoy – success with on-track in Formula 1.
However, Red Bull said no, as they had already committed huge resource to building their own power unit division on their campus in Milton Keynes. They had recruited heavily, including signing several staff from Mercedes and bringing a large number of Honda staff over from the manufacturer's UK base, which shut down when Honda pulled out. Red Bull then did a deal to bring automotive giant Ford back to F1 as a technical partner from 2026. Red Bull had moved on.
Honda didn't panic, though. They had options. They held talks with their former team McLaren. Williams were an option, too. And sources say they held meetings with teams wanting to join F1 in the future – one of which I understand to be Hitech (who currently have a team in F2 and F3).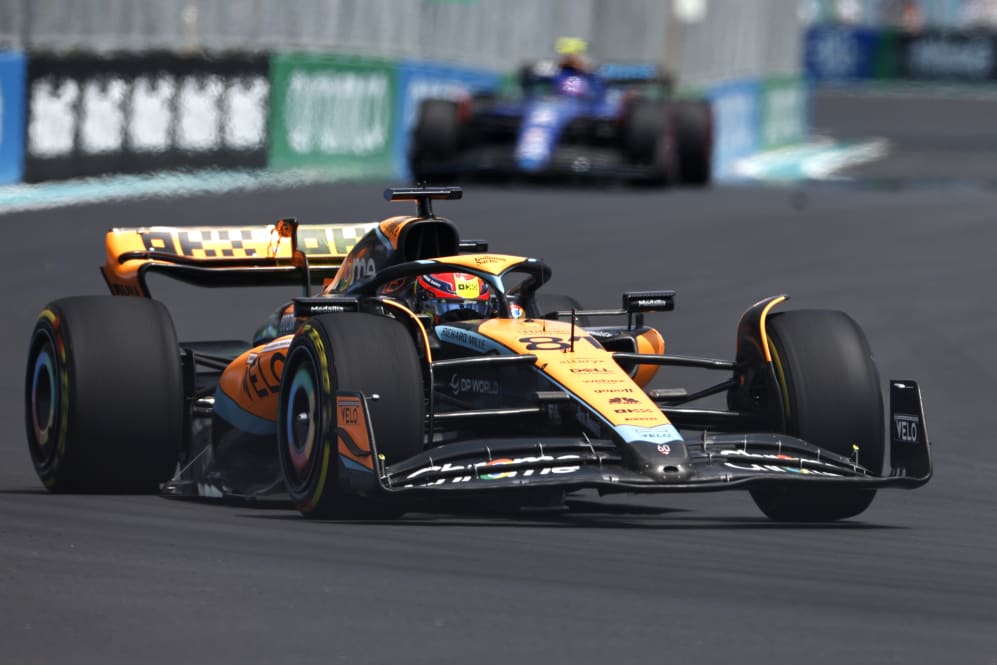 But it was Aston Martin who quickly became the frontrunner, as recently as just a few months ago. Very quickly a deal came together, the bones of which are believed to have been agreed last month, paving the way for an announcement in Tokyo on Wednesday.
It is understood that Honda will get strong branding from the deal – while the financial terms are believed to better for them than the arrangement they had with McLaren and Red Bull.
Why did Aston Martin target Honda?
The obvious next piece of the puzzle in Aston Martin's F1 masterplan was to secure a works power unit supplier. Sources say Aston Martin have been evaluating building their own engine – as Red Bull are doing – for more than a year, but ultimately decided it wasn't viable. So when Honda said they were keen to come back – and given they are currently class leaders – it's no surprise billionaire Lawrence Stroll set up a conversation.
"Aston Martin is building a team to win in Formula 1," says Martin Whitmarsh, Group CEO of Aston Martin Performance Technologies. "Over the last 18 months, I think we have been recruiting the right people, we have been investing in the required facilities and developing the right culture and processes to win. Today, it's a great opportunity to partner a global motorsport titan like Honda as a works team.
READ MORE: 'We have all the ingredients to be successful' – Aston Martin's new team boss Mike Krack on his mission to win
"It's clear to us and to Honda that the 2026 F1 regulations will require the full integration of chassis and PU that only a full works team relationship delivers. To have this partnership puts us in a position to compete for championships. It's clear from everything we've seen from Honda in the past, from our recent learnings, from being in conversation the last few weeks, that they have a huge passion, they are racers, they want to win. That's what they are in this sport to do. And that's fantastic because that's exactly our goal."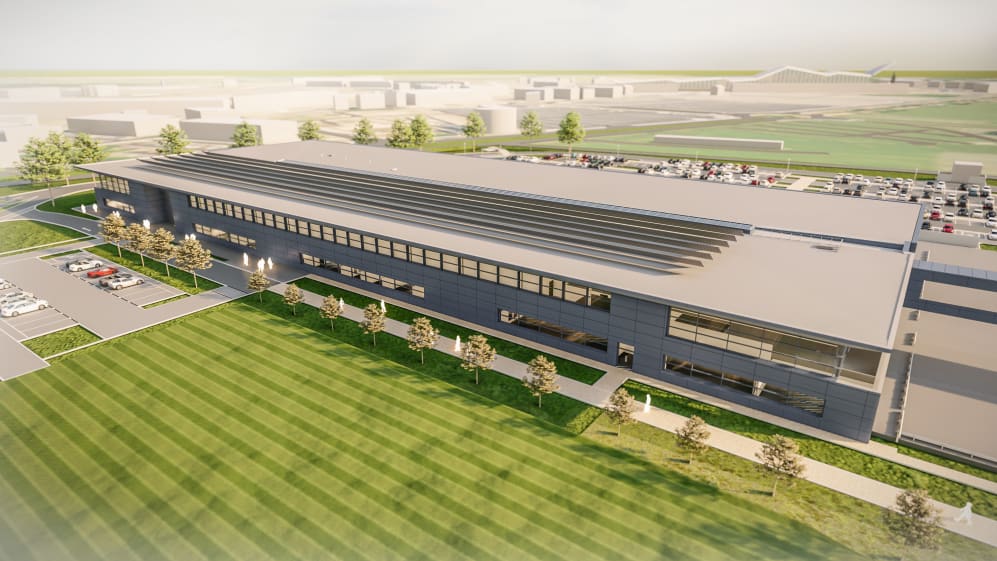 Aston's new state-of-the-art facility comes online this month, their brand-new wind tunnel will be operational next year – and configured in plenty of time to develop the 2026 car without delay. They've employed talented personnel at all levels across the structure, including Dan Fallows as Technical Director from Red Bull. Joining up with an engine partner who will design a bespoke engine for their chassis – and allow for seamless integration – was the next step.
Owner Lawrence Stroll's team have made a huge stride from last year to this season, rising from seventh to second, with Fernando Alonso having taken four podiums in five races to sit third in the drivers' standings.
Part of that success has come from their long-standing relationship with Mercedes, whom they have worked with through the team's various guises (Racing Point and Force India) since 2009. They currently run Mercedes power and use their gearbox and rear suspension.
READ MORE: F1 teams had big upgrades planned for Imola – but what happens now?
But it is a widely held belief in F1 that to win championships, you need a works partner – who is focused primarily on you. So ending that deal with Mercedes – whom they are beating on track right now – was a must.
"Mercedes have been great partners and they remain that," says Whitmarsh, with the team set to work with Mercedes until the deal concludes at the end of 2025. "They are in it to win and clearly we are here to win as well. Ultimately, there is some incompatibility in those two missions and that's why we have taken the decision.
"The first and obvious example was, we currently share a wind tunnel with them. We're having to spend a huge amount of money to build our own wind tunnel which is only four or five miles from [their] wind tunnel; it's quite an adequate one that we use.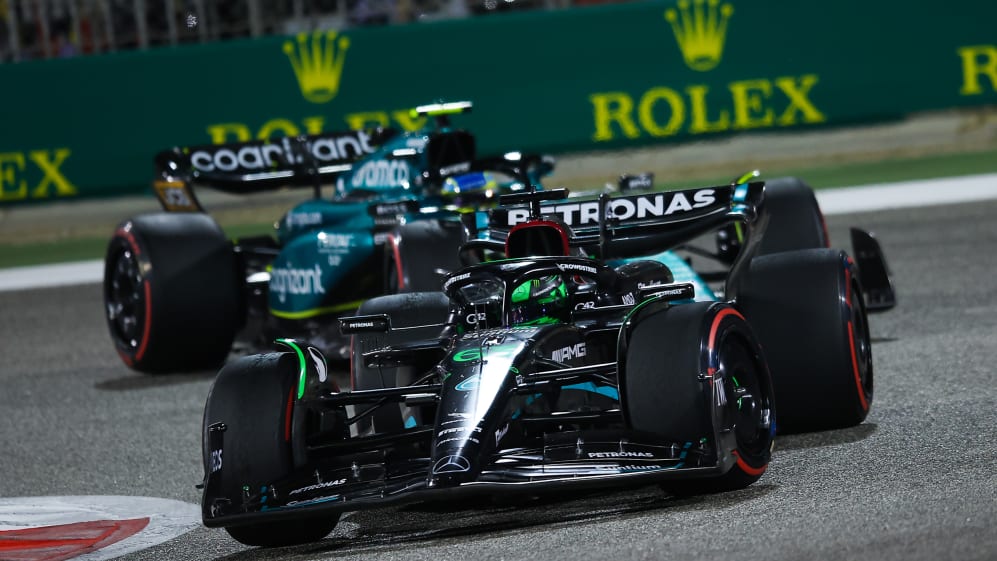 "The nature of F1 is, if you want to win, it means beating Mercedes and it's extremely difficult to beat an organisation as good as Mercedes if you're reliant on them for intellectual property, facilities and components.
"We are here to win. Therefore, you have got to have the complete integration of facilities and approach. In my view, it's very difficult to win consistently championships without a full works relationship, which is why we have made this decision and why we are delighted to have a fantastic partner like Honda."
They now have two and a half years to begin ramping up their relationship with Honda and recruiting and reallocating staff to focus on building a gearbox and rear suspension from scratch. That process is already well underway.
READ MORE: Aston Martin are on the up – but is a fairytale victory in the works in 2023?
Will Honda still be the ones to beat?
There is no doubt Honda have a steep mountain to climb to get up to speed and be able to hit the ground running for 2026.
In their favour, Honda have been continuously involved in the 2026 power unit meetings with rival manufacturers – and have continued working on development of that unit, albeit with a small team – while they were discussing whether or not to put both feet back into Formula 1.
They have also remained involved through their partnership with Red Bull, which involves supplying and running engines for the works team and AlphaTauri until the end of 2025.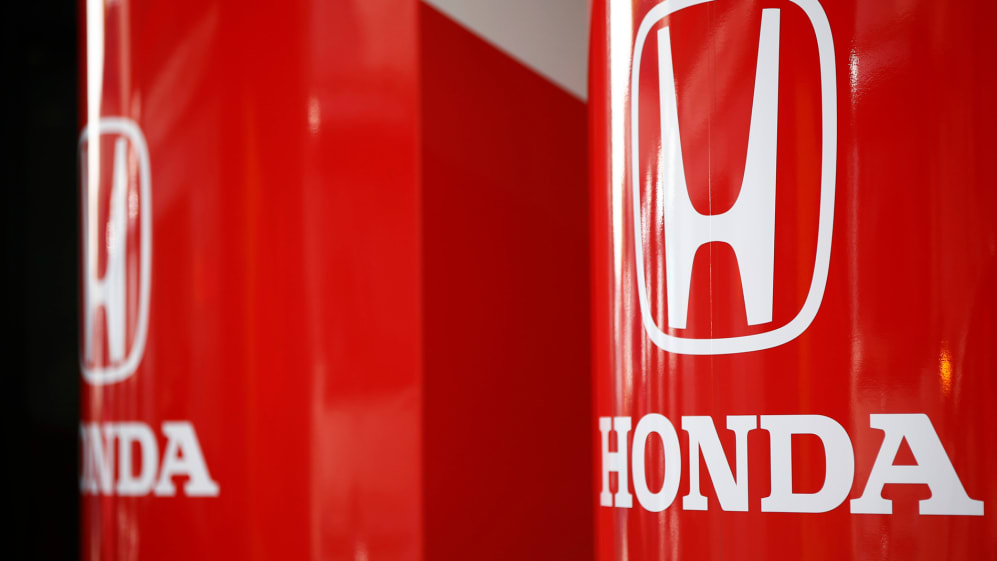 However, they have no UK base and very few staff. On closing the F1 project, staff either left to join Red Bull's engine division or they were redistributed internally to other departments.
Honda will now have to begin the process of bringing some of those people back, reassigning others from various internal departments to the F1 project, and recruiting heavily. With notice periods on contracts being what they are these days, that will take time.
And they will not have been able to aggressively tackle the new regulations like rivals Mercedes, Renault, Ferrari and Red Bull Powertrains because they lack the headcount.
However, they can take plenty of confidence from the fact they have successfully built the best engine on the grid – and the areas in which F1 is pushing with the new regulations are areas the automotive company wants to push resources into and where they have strong expertise.
READ MORE: Red Bull say they face 'massive challenge' to ready power unit for 2026 rule changes
Do Honda and Aston Martin have history?
No, they don't – but Team Silverstone and Honda do. The roots of the team trace back to the Jordan squad, who enjoyed their greatest success when they ran Mugen-Hondas in 1998 and 1999.
In that latter season, they even challenged for the title through Heinz-Harald Frentzen.
Honda have history with Whitmarsh, too, as he played a key role in convincing them to return to F1 with his former team McLaren – though it should be said that he left before the McLaren-Honda relationship turned sour.
Fernando Alonso had a frostier relationship with the Japanese company, the Spaniard famously calling their power unit a "GP2 engine" on team radio while driving on Honda's home soil in Japan.
Alonso's infamous 'GP2 engine' comments at the 2015 Japanese Grand Prix
The double world champion is currently racing for Aston Martin, but at 41 it's unclear whether he'll still be in the car when the Honda unit is plugged in in 2026.
Watanabe was asked if Honda had any objection to Aston Martin running Alonso in 2026 – a possibility which is unclear as he'll be 44, closing on 45 – to which he replied: "The selection of drivers is up to the team to decide. So, if the team decides we'll have Alonso as a driver again, we will have no objections whatsoever in him driving."
Whitmash added: "Probably 2026, who knows, it's probably outside his [Alonso's] planning horizon, at the moment. We've got to give him a car that is consistently capable of winning races. We'll have a discussion before 2026, I'm sure, about where Fernando's future lies. I hope he'll be around for a number of years, and it would be great if he's as fit and competitive as he's today. Then it would be fantastic to have him in the car in 2026 as well."
READ MORE: Fernando Alonso adamant he can win a race in 2023 season as he targets key Grands Prix
Will Honda want a Japanese driver in the car?
As Watanabe said, Honda will have no say on the driver line-up for 2026, but they are planning on continuing the 'Honda Formula Dream Project'.
Yuki Tsunoda, currently at AlphaTauri, remains part of that project and therefore receives funding from the Japanese manufacturer.