Since the inception of Formula 1's Netflix docu-series Drive to Survive in 2019, many of the sport's personalities have become household names, including Haas Team Principal Guenther Steiner. Recently, he revealed how he has adapted to his growing popularity since the commencement of the show.
Steiner was speaking in an interview with ESPN at the Miami GP, one of three home races for the American-owned Haas outfit this season, and he described the difference in his life before and after the series aired.
F1 SWAG: Our guide to the hottest Formula 1 products you can buy right now
"A little bit getting less stopped on the street, less selfish with people, but otherwise my workload is the same," said Steiner. "To be honest, it's just when you are around people recognise you.
"I always think I was not looking for this thing, I didn't expect it to come – but it comes, and you just adjust. I think we have to give back to the fans if they like it. I cannot be like now 'Oh I don't do anything' because obviously they come to me because they like something they have seen.
"It's a little bit more when you go out, you need to think where you go and where you hangout because on the race weekend going to certain restaurants is not a good idea, because you will not be left in peace."
When asked what aspect of his personality he believes has made him so popular with the fans, Steiner reluctantly replied: "It's not my looks to start off with. I think it's just I say a lot what I think.
"I wouldn't say I have no filter, but I think if I think it, I can say it. And I should say it instead of going around the houses to deliver a message. Over the years I just let people know what I think if they like it or not.
IT'S RACE WEEK: 5 storylines we're excited about ahead of the Emilia-Romagna Grand Prix
"I don't want to offend anybody, I never start trying to offend somebody, and you have to accept that some people don't like this. I'm okay with that."
Steiner also released a book called Surviving to Drive that came out in April, and he revealed how the idea of book that detailed the events of the 2022 season from his point of view, came about.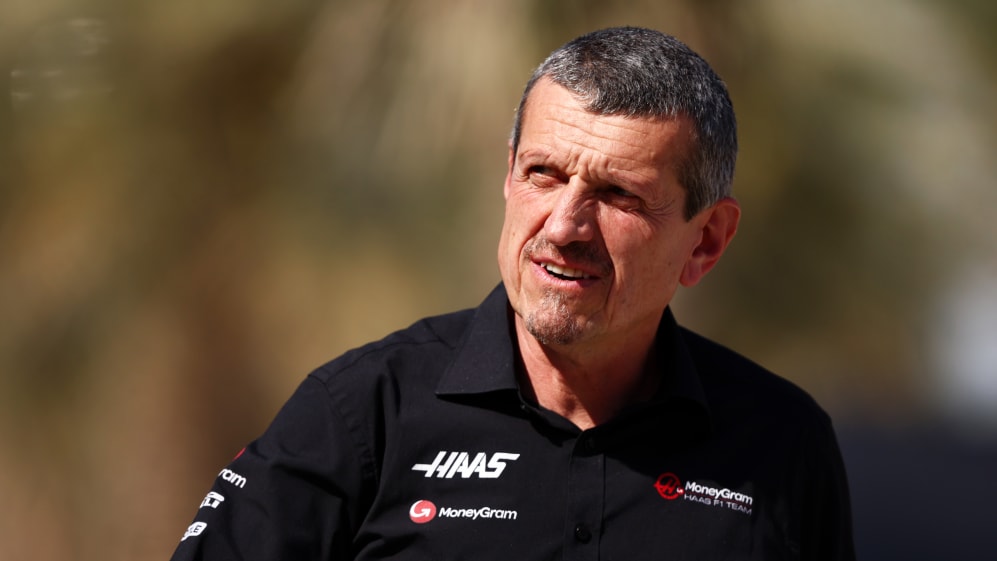 "Again, it was a little bit like Drive to Survive. I didn't start off wanting to be on a TV show. Somebody approached me and said you should do a book. I said I'm not going to do a… when you say a book, it's a biography, I said I'm not going to do that," Steiner revealed.
"He said no. The idea behind the book is like a diary – what you do, in how you live life and that was in 2021. And I said, 'how do you know in 2022 something could happen? It could be the most boring book ever!'
"They assured me that would not happen, and I think they were right.
BARRETTO: Aston Martin look on course to become winners – but can they get there before time runs out for Alonso?
"They knew something I didn't know at the time, and that made my decision. I wrote it with a ghost writer, and he was very good, and that's where the idea came out.
"And, when I read it for the first time when I did the audiobook, I realised actually it's pretty good. It's also for the massive F1 fan, but it can be read also for a little bit of entertainment."