Ferrari's Charles Leclerc, who has said he would produce music if he wasn't a Formula 1 driver, released a piece of his piano playing that made it into the top 10 download charts on Apple.
Nico Hulkenberg ran a 10K personal best, achieving a long-held dream of breaking the 40-minute barrier over the distance, while Logan Sargeant was Stateside and rang the closing bell at the Nasdaq stock market in New York City.
READ MORE: 'Exciting, cool and more pressure' – Drivers eager to try out new F1 Sprint format at the Azerbaijan GP
So, there was definitely a sense of itchy feet among the drivers. They just want to get back to doing what they love – and what a track to do it on, with a revised Sprint format to contest as well.
For the first time since the new format was launched, there will be just one hour of practice – with teams then facing qualifying for the race later on Friday. Saturday will be a standalone day, with qualifying (called Sprint Shootout) and The Sprint, followed by Sunday's traditional Grand Prix.
It'll be a challenge for teams to get enough data from that single practice session, with plenty of learning about the tyres required as conditions are cooler and windier than they were last year.
EXPLAINED: Everything you need to know about the 2023 F1 Sprint format
Teams who have brought upgrades – which includes Alpine, McLaren and Mercedes – will be up against it to learn about their new packages.
Away from the track – there was plenty to keep the news agenda bubbling along.
AlphaTauri revealed on Wednesday that Laurent Mekies would be leaving his role as Sporting Director to become Team Principal, replacing Franz Tost.
Ferrari chief Fred Vasseur called the announcement "aggressive" as the red team still have a long-term contract with Mekies and details of his departure, including his leaving date and gardening leave, have not been worked out.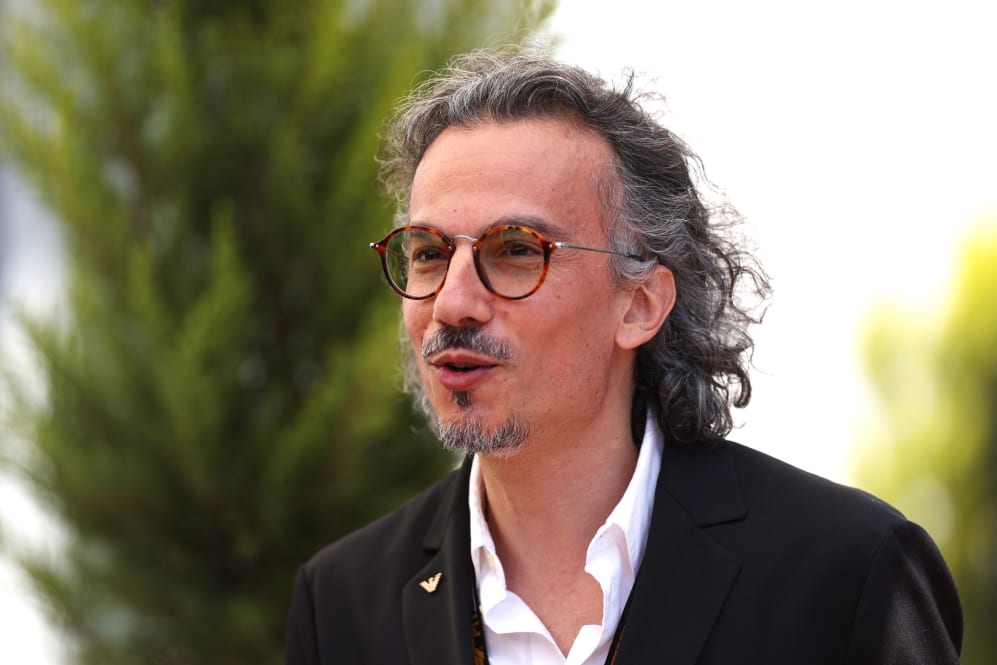 The general feeling among the paddock is that it's a good move by AlphaTauri. Senior personnel at rivals rate the Frenchman highly and while those inside the team have a lot of time for Tost, they believe a change at the top could be just what they need right now.
With Mekies dovetailing the leadership role with new CEO Peter Bayer, who has experience working with the FIA, this could signal the start of an exciting new era at AlphaTauri, a team that has its roots in popular minnow squad Minardi.
READ MORE: Leclerc predicts 'one of the most difficult' weekends in Baku but is confident for bright Ferrari future
For Ferrari, Vasseur is confident Mekies' departure will not harm them in the long-term. It's the second big departure since Vasseur joined from Alfa Romeo, following Head of Vehicle Concept David Sanchez's move to McLaren.
"To lose two persons out of 1600, it's not a drama," he said. "You know that the power of the team is always more important, and the power of the group, than the individuals.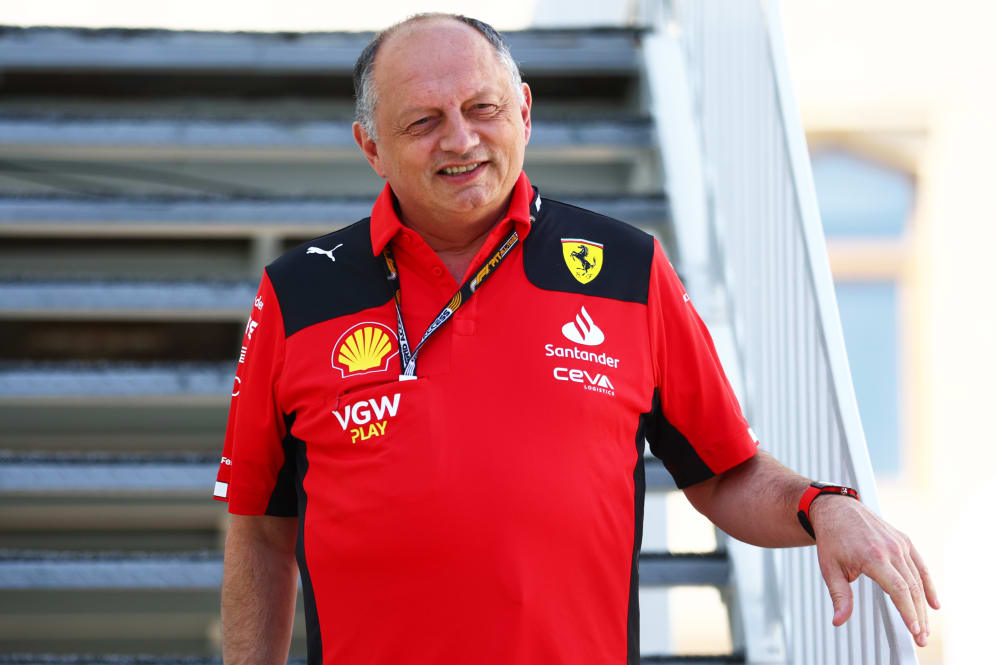 "We have to keep this in mind, that the most important is the group. The group is there, we are recruiting massively, we are not communicating that but we are recruiting massively.
"And we will do that step by step because you can't put an organisation in place in two weeks. You know perfectly the system of the recruitment in F1, it's quite long and painful."
READ MORE: Hamilton says Mercedes upgrades are 'start of a new path' in Baku but 'core' of the car will remain
Mekies leaving wasn't the only question Vasseur had to field on Thursday, with Charles Leclerc's future a big talking point.
The Monegasque's deal runs until the end of 2024, so there is plenty of time for both parties to discuss the next step.
But Ferrari's tough start to the year – as Leclerc has failed to finish two of the first three races – plus the fact there could be a seat free at the end of 2024 at Mercedes and Red Bull (Lewis Hamilton and Sergio Perez's respective deals run out) has led to speculation about his future.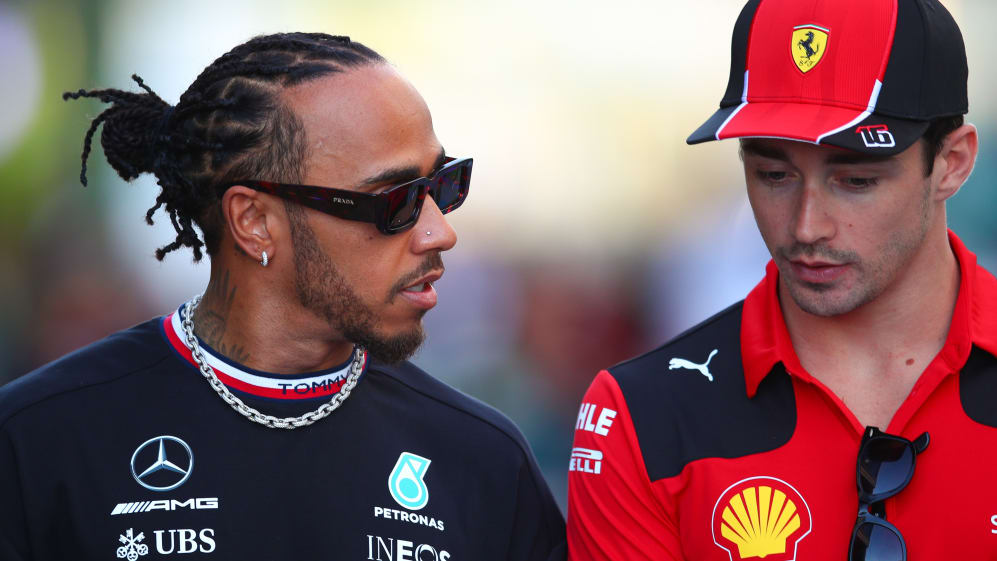 Vasseur, though, had no intention of getting drawn into such a topic.
"I told you [before] that we will do it in the course of the season," said Vasseur. "He's under contract with us for more than one year [from] now, and we have time to discuss it. And I'm not scared at all, and I think it's not the right moment to do it."
READ MORE: Tsunoda 'really surprised' by news of Tost's impending AlphaTauri departure as De Vries pays tribute to 'very passionate' team boss
He added: "Charles is an important pillar of the performance, and he has to play the role, in the car, outside of the car, to be a performance contributor. He is fully supportive of this part of the job and I'm fully convinced that it's also a personal commitment from him."
The short-term focus for Ferrari is this weekend and getting the most out of the weekend after failing to score in Australia. Thereafter, Vasseur will crack on with his plan to revitalise the famous Italian team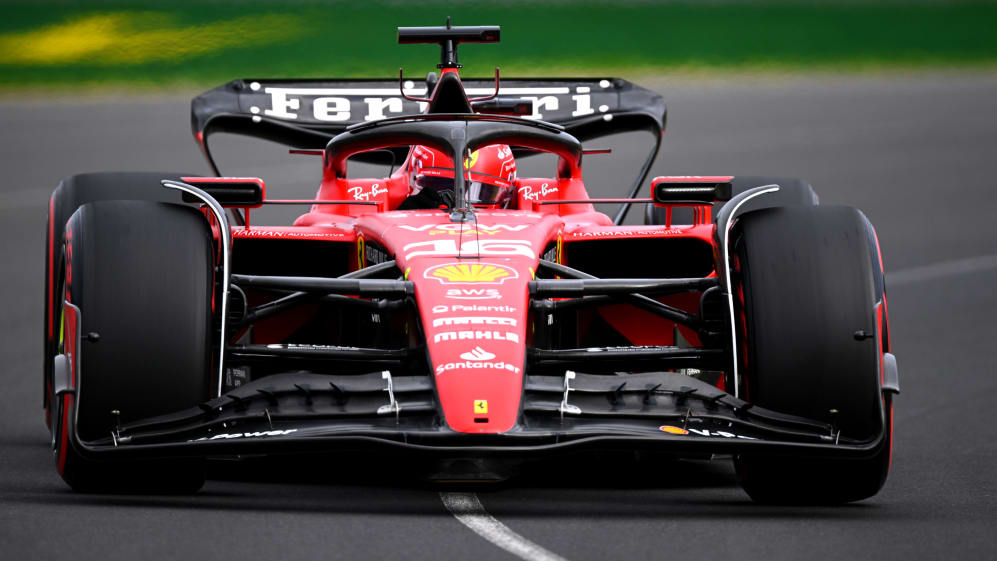 He knows this isn't the work of a moment and that it will take time to course-correct Ferrari. It is of no surprise to him that he is having to deal with such challenges as driver market speculation and staff leaving – he's seen it all before.
But let's flip back to this weekend, and the enticing prospect of the first Sprint of the year, taking place on the demanding Baku Street Circuit for the first time. We could be in for a cracking few days ahead.