Sergio Perez sits just one point behind Red Bull team mate Max Verstappen in the drivers' standings after arguably the most impressive of his five Grand Prix victories at last weekend's Saudi Arabian Grand Prix. But is the Mexican, a veteran of 237 Grand Prix starts, now a genuine title contender?
Perez was as relaxed as I've ever seen him last year when we chatted on the sofas in a corner of Red Bull's floating motorhome. He had scored three second places in six races and was just 25 points adrift of Verstappen in the standings. That became 15 after a brilliant win in Monaco. It was a strong start to the season and the closest he's been to a title contender.
Thereafter, though, his season started to unravel. And by the time of his next win in Singapore, 10 races later, he was 106 away and out of contention. Having increasingly struggled with the RB18, as it developed away from his driving style with each upgrade, Perez's shoulders dropped. It wasn't until the final five races that he found some answers and ended the year with three podiums.
This season, he's made the most of a car that is the class of the field and some mechanical misfortune for his team mate Verstappen (the Dutchman qualified 15th after a driveshaft issue in qualifying, having dominated every practice up until then) to win in Saudi Arabia, adding to his second-place in the season opener behind Verstappen in Bahrain. He's got that extra spring in his step again.
READ MORE: Perez fends off Verstappen to win action-packed Saudi Arabian GP as Alonso takes 100th podium
His performance on Sunday in Jeddah was heralded as his "greatest" by boss Christian Horner. The Mexican did everything right. He kept a calm head when beaten into Turn 1 by Fernando Alonso to reclaim the lead and steadily build a lead.
When that was wiped out by the Safety Car, bringing Verstappen into play for the win, Perez handled it with aplomb.
2023 Saudi Arabian Grand Prix: Sergio Perez crosses the line to take his first victory of the season
The team allowed them to race – and Verstappen naturally didn't waste the opportunity and started to push, even when told to keep a target lap time by the team. He couldn't catch the Mexican, his progress was slightly hampered by a concern about the drivetrain, and Perez took victory.
It was a very complete performance, the likes of which he's always looked capable of doing but just not quite ever done.
READ MORE: Perez details 'intense' finale after holding off Verstappen to win at Jeddah
This was the first time Perez has won a race with Verstappen in second so it's a big statement. When things went awry for the world champion, Perez was there to seize the advantage. He will need to do that consistently this year if he is to have any chance of fighting for the world championship.
He'll also need to improve his consistency generally. There are a handful of tracks where Perez always turns up to and gets straight on it. Jeddah is one. Bahrain and Baku are others. But there are others where he is strangely off the pace – and it is here where he will need to improve.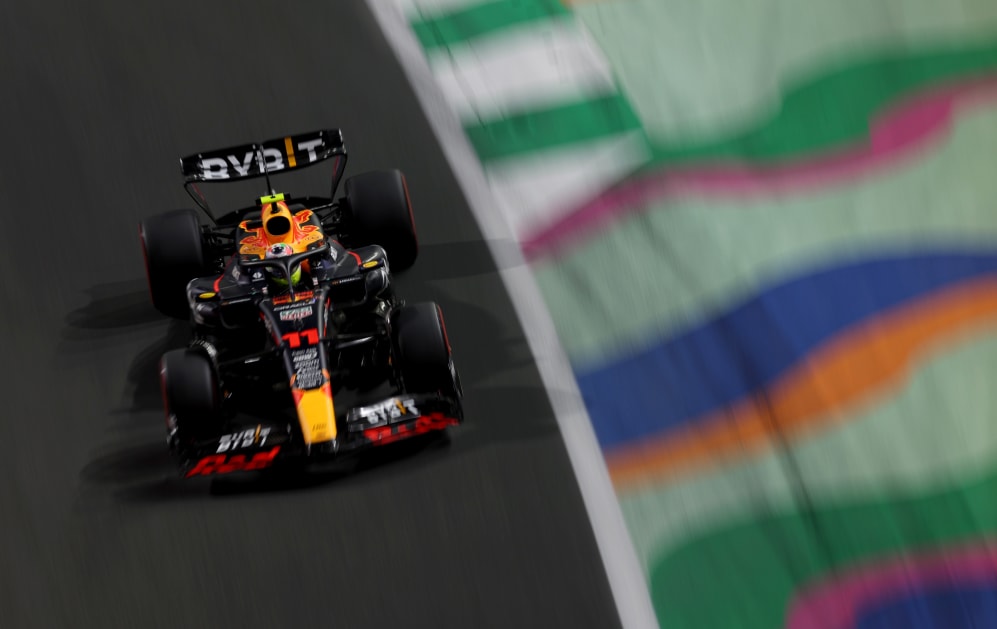 His qualifying speed has been better so far this year – and as his Red Bull is so much quicker than the rest, it means that even if he is a few tenths off Verstappen he will still likely be inside the top three starters courtesy of that cushion.
Previously, such a deficit would drop him to the third row and make life significantly harder for himself on Sunday afternoon.
STRATEGY UNPACKED: Bernie Collins dissects the fastest lap needle between Perez and Verstappen in Jeddah
But it is Sundays where Perez has always – and continues – to come alive. Tyre management is one of his greatest strengths. His technique of being able to consistently lap quickly while minimising rear tyre slip courtesy of his great feel is rivalled only by the likes of Verstappen and seven-time world champion Lewis Hamilton.
But Verstappen is a formidable competitor with few weaknesses, so Perez will need to do what he can to build pressure. He's good around Melbourne's Albert Park – and very good on the streets of Baku, which hosts round four. He needs to gather some momentum across those two races to give himself a chance.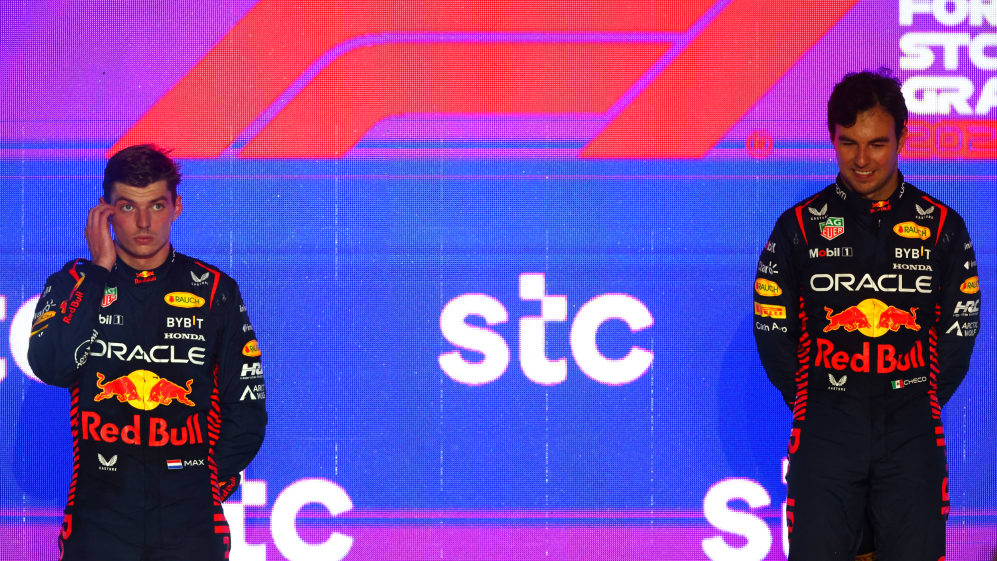 We've seen how tough it is to go up against a driver of Verstappen's calibre. The Dutchman has dispatched previous team mates Pierre Gasly and Alex Albon with ease.
He got the better of Carlos Sainz, too, and beat Daniel Ricciardo in the last of their three years together. He's an even stronger proposition now.
READ MORE: 'I am not here to finish second' – Verstappen calls on Red Bull to solve reliability gremlins that plagued team in Jeddah
That challenge increases when you have an intra-team rivalry fighting for the world championship, as evidenced at Mercedes. It took so much of a toll on Nico Rosberg that when he beat team mate Hamilton to the title in 2016, he immediately retired.
The mental strain was evident with Valtteri Bottas, too. The Finn put so much work in over each winter to build his mental resolve but it only paid off in patches at best, with Bottas ultimately leaving the team without a title.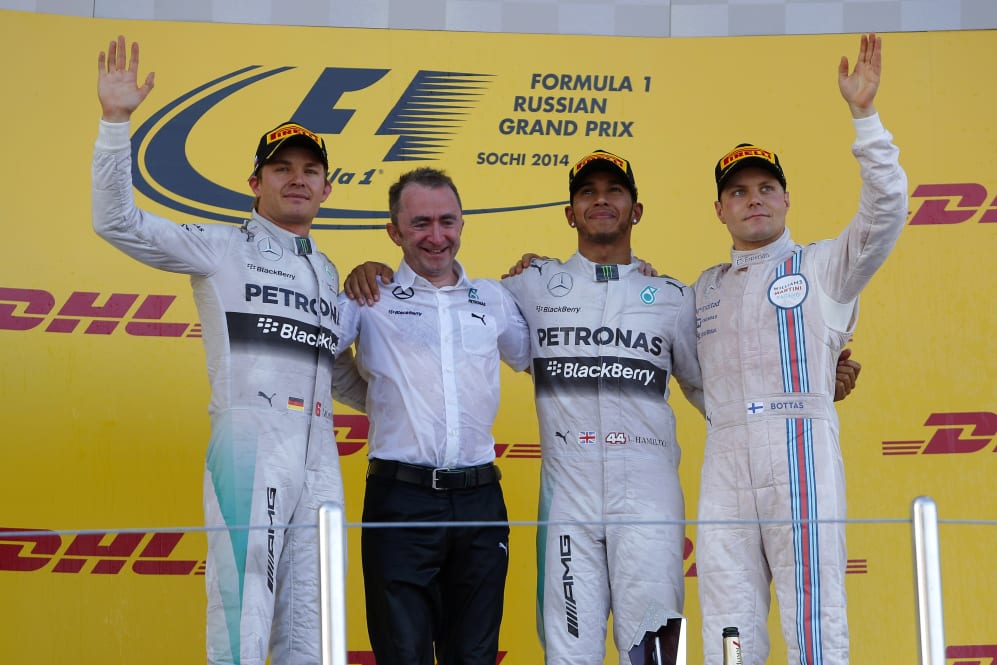 Perez has shown he has strong mental resolve from the way he dealt with Force India going into administration, fought to save his F1 career and rescued it with a late signing at Red Bull, and battled relentlessly in the midfield for a decade.
But fighting for a title is a more potent kind of pressure – and we've yet to see whether he's got what it takes to handle it across a season.
READ MORE: 'The best one will finish in front' – Red Bull drivers give verdict on potential intra-team championship battle
He's made a good start, though, and can take plenty of confidence from the opening two races. Red Bull did not enforce team orders in Saudi Arabia, instead letting them race and thus giving Perez the opportunity to prove he can fight for it.
Verstappen was riled by Red Bull's unreliability. Perez must capitalise on that. And he knows he's good on the next two events and thus must deliver. Do that and at least he's giving himself a shot at making a fight of it in this campaign.  
Sergio Perez: King of the streets