Catch up on all the hottest topics from Motegi which saw Jack Miller take victory
The Japanese GP proved a drama-filled and action-packed race, and has left us with no shortage of topics up for discussion. See what's got everybody talking from the second fixture in the all-important triple-header.
"It's going to be awesome having Jack at KTM"
Ducati's Jack Miller put in a sensational ride at the Japanese GP to take a fourth-ever premier class race win, and his on track rivals lavished praise on his superb performance, with future KTM teammate and fellow podium finisher Brad Binder leading the way.

FREE: Relive the finale to a dramatic Japanese GP 25/09/2022
Binder: "Congrats to Jack, he was on another level today. When he passed me, he literally disappeared in about three or four laps. I could see he was on a roll and knowing Jack I thought he'd have the hard too. By about Lap 10, I knew we weren't gonna see him again. Hats off to Jack and it's going to be awesome having him in the team next year."
Cal Crutchlow: "If I don't win, the only person I want to win is Jack! He's one of my best friends and he deserved it, he rode away from everybody. There's nothing better than a race like that."
Francesco Bagnaia: "The only sweet taste from today is for Jack. I'm happy he won the race."
"It's frustrating and I can't overtake"
Championship leader Fabio Quartararo (Monster Energy Yamaha MotoGP™) breathed a sigh of relief after taking the chequered flag, with his title rivals unable to punish his underwhelming P8, and even allowing the Frenchman to marginally extend his advantage in the standings. Despite this, Quartararo made his frustrations clear.
"I couldn't overtake riders. The only rider I could overtake was Marini.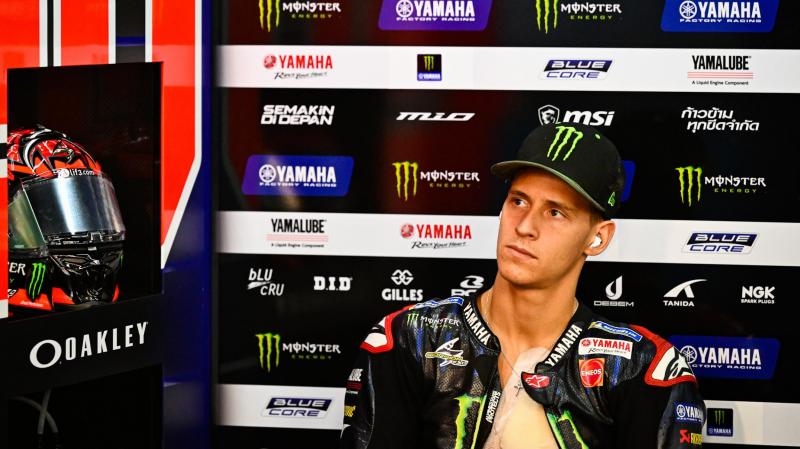 Quartararo: I was lucky not to be hit by Bagnaia 25/09/2022
"It's frustrating, because I could go faster, but no. We made a few mistakes also, changing one thing before the race. It was not the tyre, but it was something that made our pace a little bit slower.
There was major disappointment for Aleix Espargaro in Motegi, with the Aprilia ace the victim of some human error within the Noale factory box. Feeling as if he had race-winning potential, the number 41 was forced into a bike swap seconds before lights out, seeing him launch from pit lane and eventually wind up pointless for the first time this season.
"I'm tired, everybody's tired but this is our job and it's a mistake that can happen everywhere. It's a big mistake, a huge mistake, and this cannot happen. But we are humans.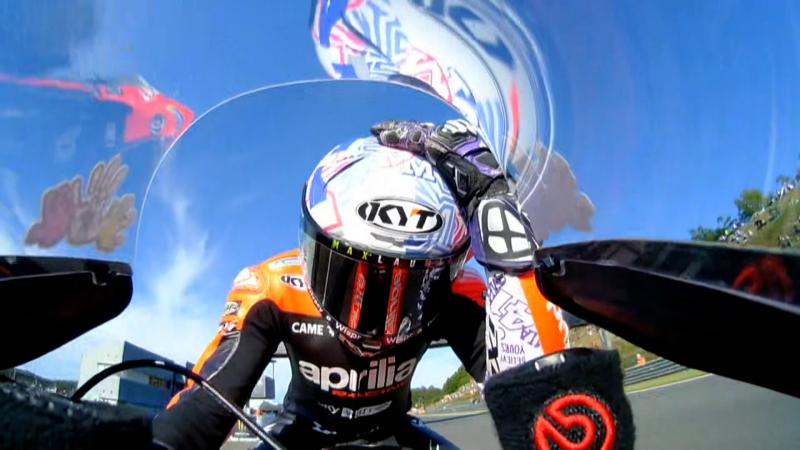 A. Espargaro pins blame of mishap on human error in Aprilia 25/09/2022
"I lost a big opportunity. If Bagnaia and Quartararo finished first and second, it would be worse for the Championship, but I will not be that sad. I'm very sad because I knew today I was faster than them and it's very difficult to be faster than Pecco and Fabio. It's very rare, for me."
"It's time to level up"
Maverick Viñales has once again been left frustrated with his race strategy. One week on from expressing his disappointment with the team plan in Aragon, Top Gun feels they made another mistake
"I suffered all race," the nine-time MotoGP™ race winner began after the Japanese GP.
"We put the medium without doing many laps on it. A few laps in FP1 and I was feeling bad. In the end, we didn't want to risk the soft because it was very hot. We need to work better because it's time to level up and we are not able to make the next step.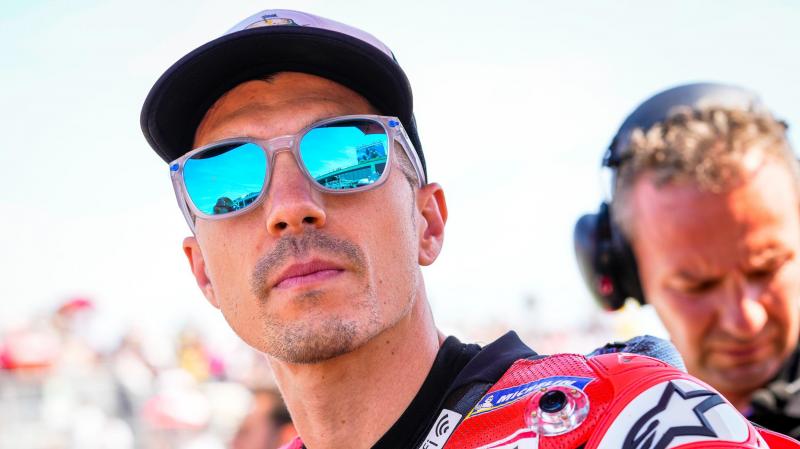 What went right and wrong for riders in a crazy Japanese GP? 25/09/2022
"Our mentality was to go with the soft, and that's why we put the soft (in the warm up). In Austria we chose the soft and made a mistake, and here we chose the medium on and made a mistake. We need to be more precise"
"It was a disaster to end like this here. The president was here and a lot of people from the factory."
"It was a disaster to end like this here. The president was here and a lot of people from the factory."
Alex Rins lamented the fact neither of the Hamamatsu factory's riders saw the chequered flag, with the Spaniard retiring early due to a front puncture, and Joan Mir's injury replacement Takuya Tsuda's GSX-RR going up in flames.
Start line error costs Crutchlow
The WithU RNF rider started P23 and finished in the final point scoring place, but feels there was more on offer in Japan if hadn't made mistake at lights out.
"I forgot to press the launch control device, so I started really badly. Then I had to make the positions up.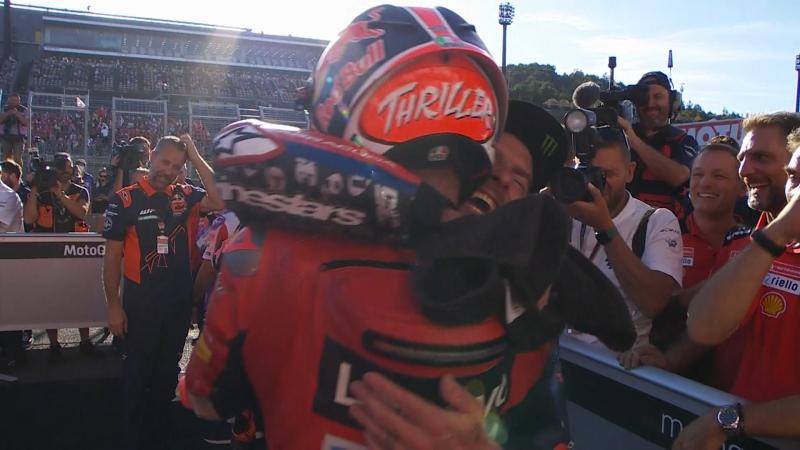 BFF: Crutchlow gatecrashes Miller celebrations in Parc Ferme 25/09/2022
"I came from a long way back to the position I was in. My pace in the middle of the race was really good, I was really pleased with that and I think we would have been top 10 today, quite easily, if I had started in a good way."
The action continues to come thick and fast, with the Thai Grand Prix completing the triple header this weekend. It's set to be another unmissable event, so make sure you tune in.